Discounts & Benefits for Members
We know saving money wherever you can is important so we're committed to offering our members discounts and deals to help cut costs. Watch this page for discounts, deals, and other savings for Nassau Financial members throughout the year.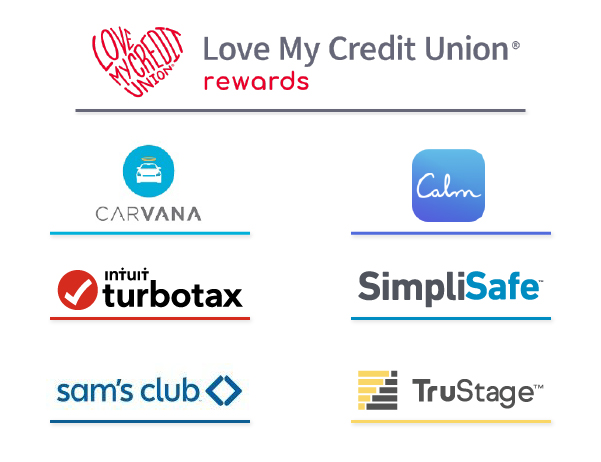 Exclusive Member-only discounts!
Rental cars
Hotels
TurboTax
NYS approved online course!
Special rate of just $24.95

Point & insurance reduction
Entirely online
Save up to $15 on TurboTax®

Step-by-step filing
Simple & easy to use

The Family Security Plan®, A Trusted Partner with
Nassau Financial Federal Credit Union
Since 1973 The Family Security Plan® has been connecting credit union families with high quality affordable insurance benefits that fit your lifestyle and budget. With Nassau Financial Federal Credit Union and The Family Security Plan® on your side, take the first steps toward securing your family's future. 
Through a partnership with The Family Security Plan®, we are pleased to offer members:
Whole Life Insurance
Secure your family's future with permanent protection that never expires.  Should you need cash for any purpose, you may borrow against the cash value in your life insurance policy.  
Term Life Insurance
If your family is faced with the loss of you and your income, ease the financial burden with protection at an affordable price for a specific length of time.
Disability Income Insurance
In the event that you are unable to work due to a disabling injury or illness this is a convenient, affordable way to ensure you have income.
Critical Illness Insurance
Focus on getting better with a lump sum benefit paid directly to you upon the first diagnosis of a covered critical illness.*
Accident Insurance
Handle the medical and out of pocket costs that add up after a covered accidental injury with this benefit.
Hospital Sickness Insurance
Pays money directly to you if you get hospitalized due to an illness, regardless of any other coverage you may have.
No Cost Accident Benefit
Nothing is more important to us then our member's financial future. We are happy to offer you, at no cost, the Private Passenger Accident Plan. Through this plan you will receive up to $240 per day you are hospitalized due to an accident in a private passenger automobile.** Activate your NO COST plan.
Get a free quote today! It's quick and easy.

To find out more about any of The Family Security Plan® programs, visit www.familysecurityplan.com or call (855) 789-4976.
Members Get Exclusive Discounts from Love My Credit Union Rewards
Your credit union membership is about the trust and care of community, built around where you live, work and play. That's why Nassau Financial Federal Credit Union membership saves you money through exclusive member-only offers through our trusted partners. Through Love My Credit Union Rewards, credit union members have saved over $2 billion with offers like:
Credit union membership also saves you up to $15 on TurboTax federal products.
Credit union members save on SimpliSafe, the #1 expert pick for home security.

Protecting your car and home shouldn't cost an arm and a leg. Nassau Financial Federal Credit Union members can save big with an exclusive discount from the TruStage Home & Auto Insurance Program.
Learn all about how your Nassau Financial Federal Credit Union membership gets you all these exclusive savings, and more at Nassau Financial Federal Credit Union or
LoveMyCreditUnion.org

(Opens in a new Window)
. Check them out and start enjoying credit union member benefits you never knew you had.
While New Yorkers have been completing this course for years in the classroom, it has just been made available in an online format. What this means is the entire course from registration to completion is taken online and meets all New York State and DMV requirements for point reduction and insurance reduction.
Nassau Financial is one of the first credit unions in the state to offer this program to members. Take advantage of this opportunity for the special rate of just $24.95!
Why spend more than you should to have someone else do your taxes for you? TurboTax® puts the power in your hands to keep more of your hard earned money, with the peace-of-mind of knowing you have experts in your corner every step of the way.
TurboTax is electronic income tax filing that's customized to your situation, searching over 350 deductions and credits so you won't miss a thing.

TurboTax translates taxes into simple questions about your life and puts everything in the right forms for you.

TurboTax is there year-round with expert help when you need it, so you won't get stuck if you have a question.

With TurboTax electronic tax filing, you'll get your taxes done right. TurboTax runs error checks and a final review to help make sure your taxes are done right.
® 2021 Intuit Inc. All rights reserved. State filing charges apply. Limited time offer for TurboTax. Terms, conditions, features, availability, pricing, fees, service and support options subject to change without notice. Intuit, TurboTax and TurboTax Online, among others, are registered trademarks and/or service marks of Intuit Inc. in the United States and other countries. Other parties' trademarks or service marks are the property of their respective owners.
*Covered critical illnesses are defined in the policy. 
** The first day of a hospital stay must occur within 90 days of the accident causing injury. The maximum hospital stay period that the benefit is paid per accident is 30 days, with said period including any re-admittance period occurring from the same accident within 180 days after discharge. Coverage available to eligible individuals annually for placement/renewal from the ages of 18-80; upon attaining age 70, the benefit shall be reduced by 50% and upon attaining 80, coverage is terminated/not available. Certain types of accidents and coverage are excluded.