Avoiding Fraud & Scams

Life is full of surprises, especially with fraud and scammers trying to access your personal information. Nassau Financial is here to make you more aware of potential scams so you know what to avoid and what to look out for.

Reporting a crime makes our community safer.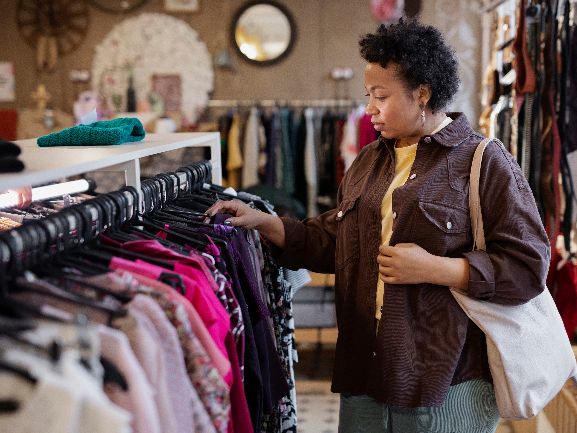 Fraudsters will take advantage of your generosity during the holidays by creating fake charities or misusing the name of a known charity to get contributions sent to them. Before providing any information to them, it's recommended that you research and contact the charity first before making a donation.
Phishing Emails
Criminals will often create a fake email to attain your information. Emails offering free gift cards, products on sale, and discounted items on jewelry from an unknown merchant are different ways to steal your identity. If you click on any links within the email, you may be downloading viruses onto your device and putting yourself at risk for fraud.
Gift Card Scams

When you give out information for an activated gift card, it works like cash. There is typically no way to trace where it goes. This makes an ideal method for scammers to obtain funds. If you are buying a gift card, save your receipt and inspect the card closely before buying it. An altered card will show some defect such as an exposed PIN or a different sticker covering the card's activation code. If you see any irregularities, choose a different one and give the defective card to an employee.

Foreign & Ad Websites
These sites will advertise products and services at low prices compared to other local and commonly known retailers. You should always check the return policy and delivery tracking options for the items you purchase. Make sure you also look for contact information such as a phone number or email address. It's recommended you use search engines to compare reviews about the legitimacy of these websites.
Grandparents Scam
Scammers will try to contact you claiming that your child or grandchild is in trouble and in need of money. Do not provide them any information. Contact your child or grandchild first to confirm the legitimacy of the call.
Protect Your Debit & Credit Card
Always use your hand as a shield when entering your debit PIN for purchases. Please remember that you should not trust anyone with your debit or credit card information as it can lead to unexpected charges on your account.
Use Our Services
Update your contact information by visiting any of our Branch locations, sending an email, or calling our Contact Center. If you suspect fraud on your account, please contact or visit one of our Branches immediately.
Our Online Banking and Mobile App can help you keep track of your daily finances and purchases made on your accounts.
Our Check Deposit feature in our Mobile App allows you to deposit checks from the comfort of your home.
You can use any one of our ATMs and Shared Branch locations to withdraw cash, deposit cash and checks, transfer between your accounts, and view your balances.