Home Equity Lines of Credit
Unlock your home's equity with Nassau Financial's flexible HELOC options and competitive rates.
Drop in for a Home Equity Line of Credit.
When life's expenses threaten to put a hole in your budget, Nassau Financial can help! We'll give your finances a solid footing with our low-rate home equity line of credit. Use it to repair your home, pay tuition, consolidate debt and much more.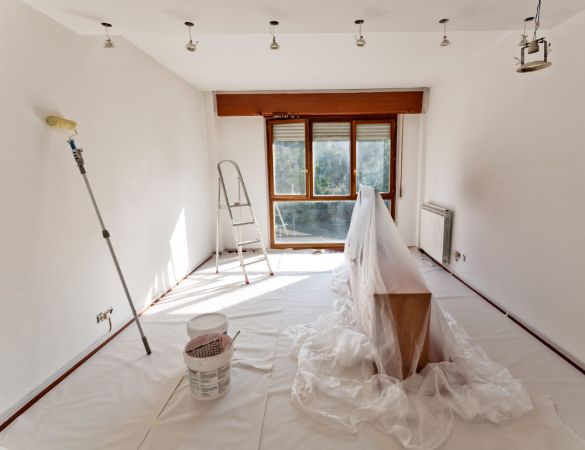 We Offer Very Competitive Home Equity Line of Credit Rates
For special projects or unexpected expenses when you need access to your financial resources, why not put your home's equity to work for you? Nassau Financial offers very competitive Home Equity Line of Credit rates.
Interest-only payments for the first 10 years

No application or annual fees

No closing cost option available2

Fixed-rate option available3

Interest may be tax-deductible; consult with your tax advisor

Rate reductions with Auto Pay and Direct Deposit
Meet Nassau Financial's Home Lending Experts
A registered mortgage loan originator (MLO) must provide their unique identifier:
Upon request

Before acting as an MLO and

Through the originator's initial written communication with a member, whether on paper or electronically
In addition, all Nassau Financial employees are able to provide the unique identifier of a registered MLO to consumers who request it from employees other than an MLO.
Home Equity Line of Credit:
1APR = Annual Percentage Rate. Terms, Rates, and Conditions subject to change without notice. Stated rates are based on credit worthiness and other criteria. ²No closing cost option requires a minimum draw of $50,000 at funding. Closing costs must be paid back if the line is closed within the first 3 years, including internal refinances. Minimum draw at funding and a minimum balance of $50,000 must be kept for at least 18 months. If the balance falls below $50,000 during the first 18 months, the introductory rate reverts to Prime Rate plus a margin. Members do not qualify for the introductory rate if they already had an introductory rate on a HELOC at Nassau Financial within the past three (3) years. 2Base rate is Prime Rate with a margin and requires Auto Transfer AND Direct Deposit. Minimum Rate is 3% and Maximum Rate (Ceiling) is 18%. Minimum line amount is $25,000 and maximum line amount is $250,000. Maximum CLTV is 80%. Subject property must be the primary residence of the applicant and located in New York State. Fixed Rate Option (FRO) available during draw period: Minimum amount is $10,000. Maximum term is 60 months. Three fixed rate advances maximum at one time during draw period. Fee of $75 per advance. FRO rates differ from HELOC rates and are based on credit report status at time of request, and other criteria. Credit reports re-pulled after 60 days and subject to new rate and re-approval. Other details may apply. Membership is open to those who live, work, worship, go to school, or volunteer in Nassau County, NY.
Offers subject to change without notice. Membership is open to those who live, work, worship, go to school, or volunteer in Nassau County, NY.